Rayen Pehuen Viewpoint
Rayen Pehuen
Lonquimay , Pino solo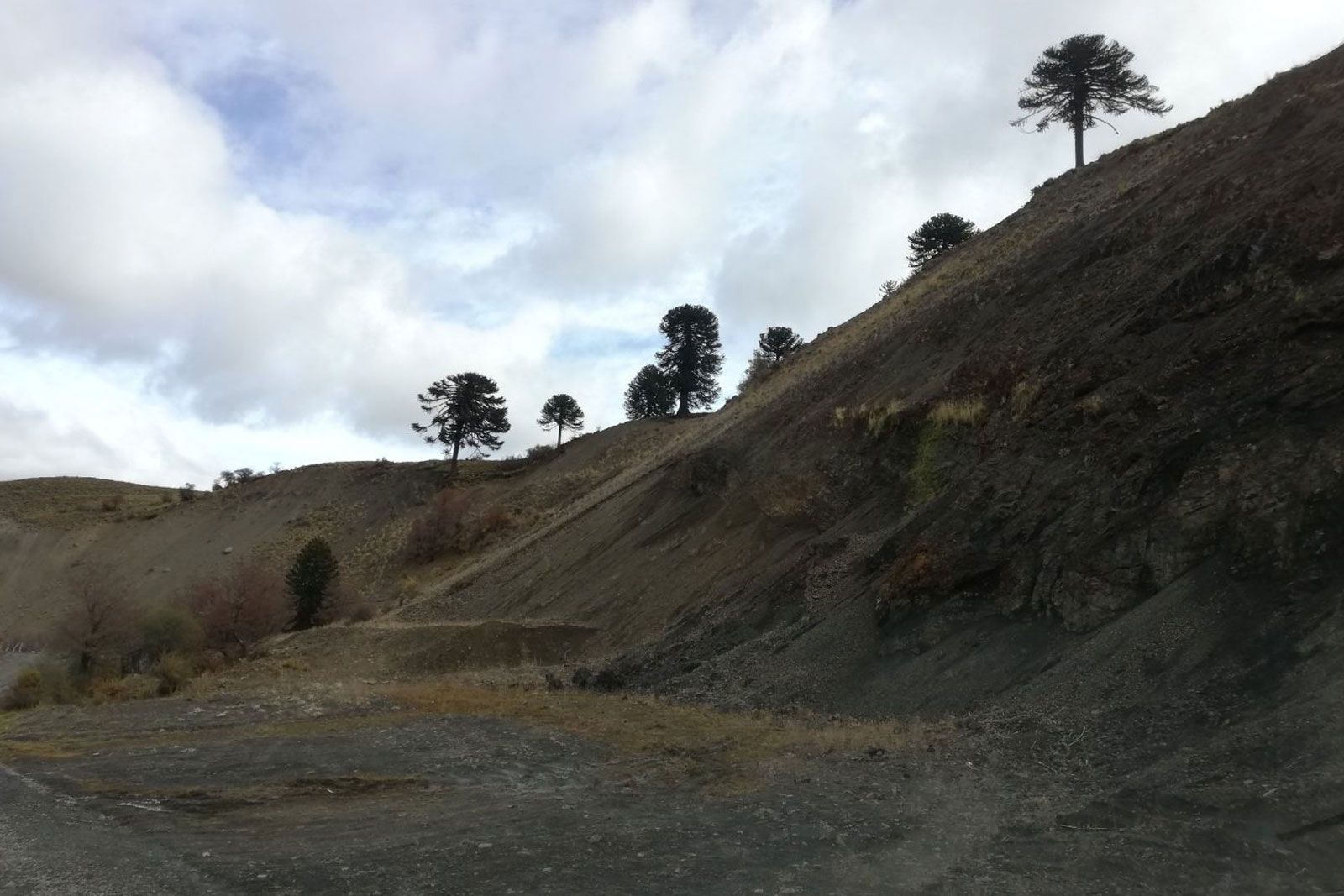 Description
It is accessed by marine Jurassic sedimentary rocks, until reaching the summit that is covered by lavas from the Pliocene-Early Pleistocene, and that corresponds to the border between Chile and Argentina.
Story
Kelu topel: lugar donde se encontró ventigios de un refugio donde vivieron los primeros habitantes del lugar.
Geositios cercanos
Aprovecha el impulso y visita además los siguientes geositios cercanos (4).