Devil's Fallow - 1751 Lava of the Llaima Volcano
Melipeuco , mirador escorial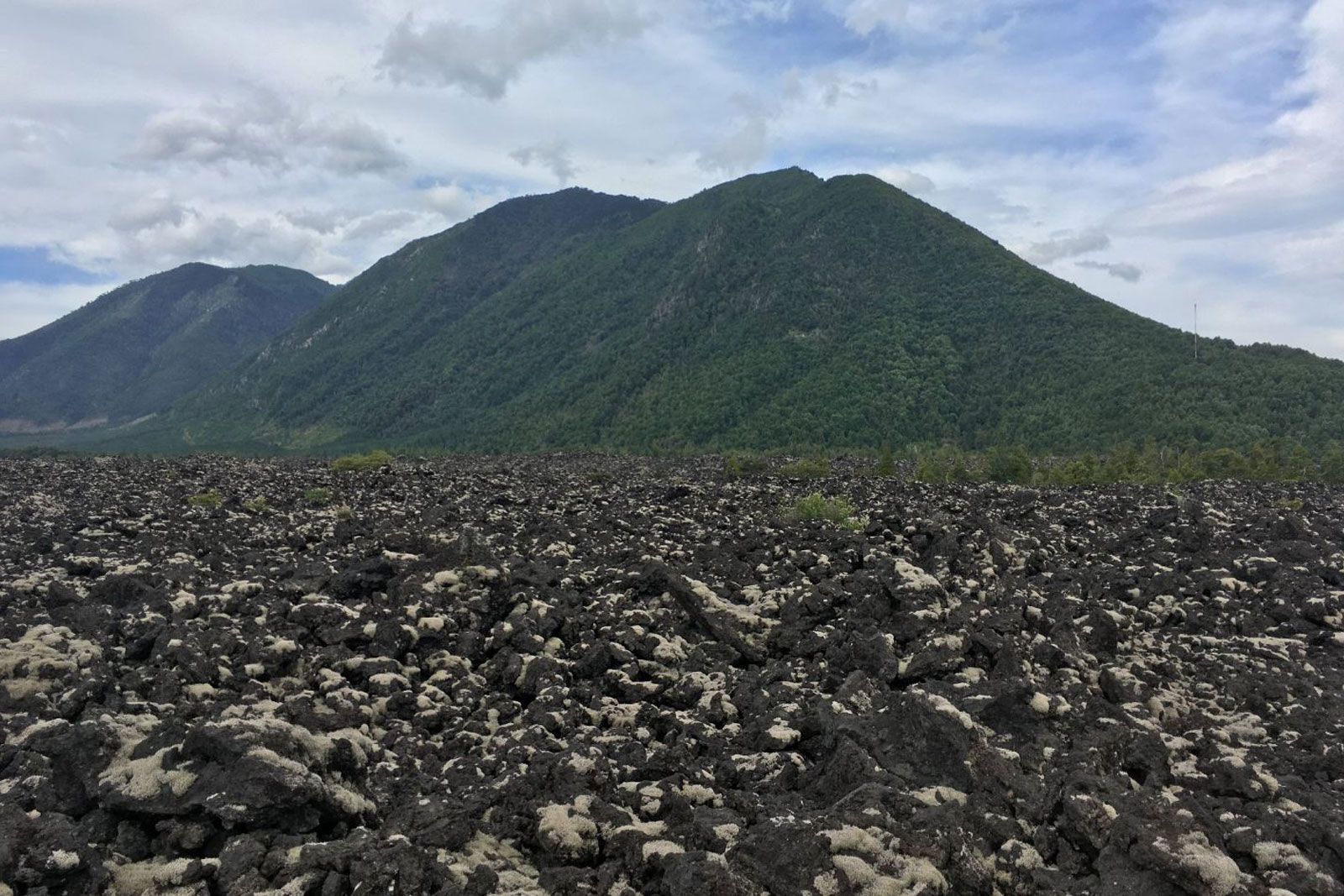 Description
Basaltic lava type aa derived from the Llaima volcano. Panoramic view to the Llaima and Sollipulli volcanoes, and the glacial valley of the Alpehue river.
Virtual Tour
Explora de manera interactiva este Geositio que ha sido recorridos por aire y tierra. Puedes hacerlo desde el navegador de tu computador o bien desde el navegador del celular (en donde podrás tener una experiencia mas inmersiva). Ver instrucciones
Story
Existe la leyenda que en el sector, el diablo quizo sembrar por lo cual aró la tierra, pero luego se arrepintió de la siembra y dejó a tierra arada. De ahí se desprende la denominacion de Barbecho del diablo
Geodiversidad relevante
Geositios cercanos
Aprovecha el impulso y visita además los siguientes geositios cercanos (4).