White Lake
Curacautín , Fundo laguna blanca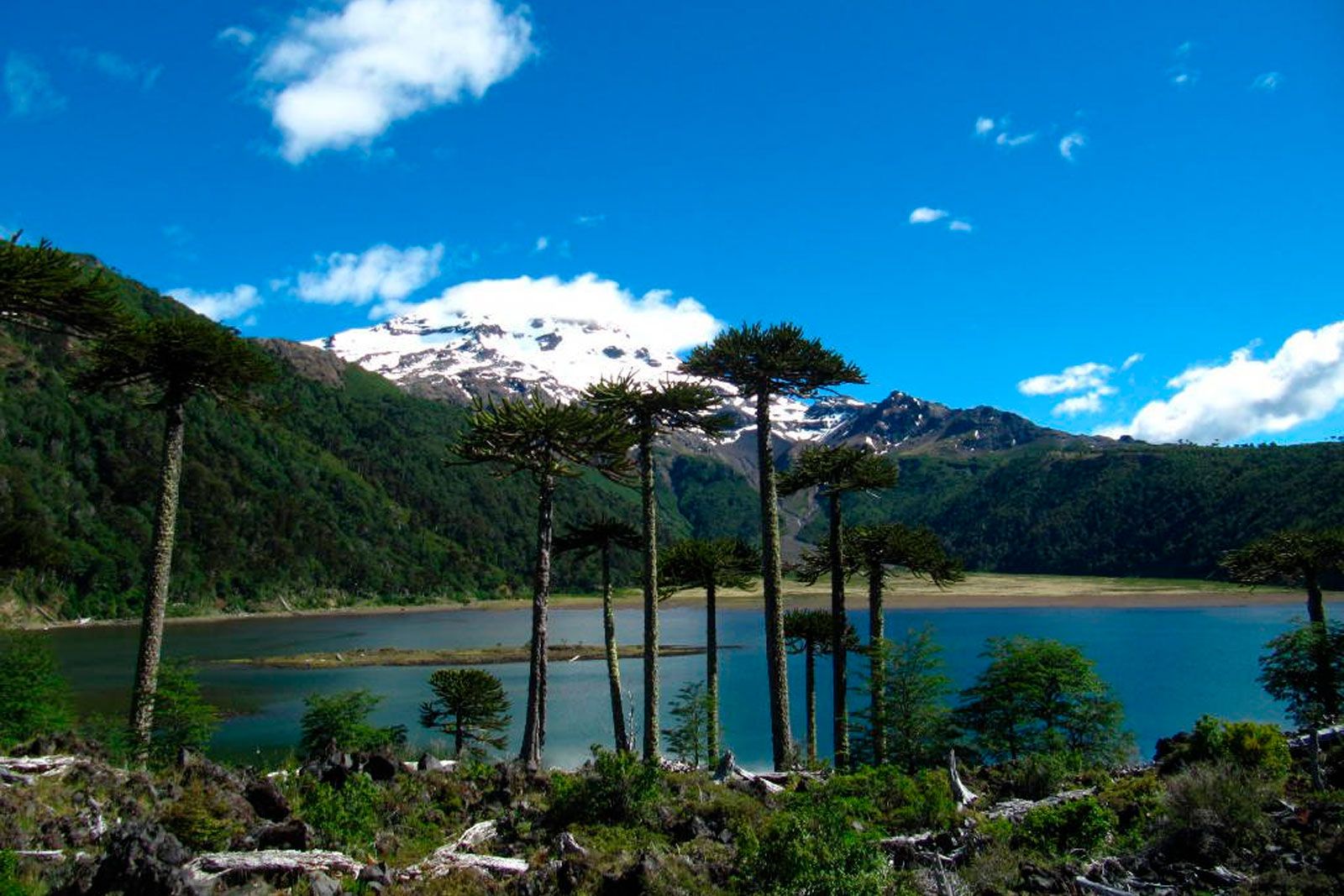 Description
Small lake located between the Tolhuaca and Lonquimay volcanoes, dammed by a lava flow of the latter. It is a site of high scenic value used in various tourist activities.
Story
El fundo Laguna Blanca en su conjunto forma parte de la Historia Maderera de la Comuna de Curacautin. Se puede evidenciar en sus inmediaciones procesos de explotacion maderera. Fue uno de los fundos que abastecio de bosque nativo y bosque de Araucaria a la fabrica Mosso.
Actualmente es parte de un fundo Laguna Blanca, el cual es trabajado en el rubro del turismo y la conservación
Geodiversidad relevante
Lago volcánico; Lavas recientes (volcán Lonquimay).
Biodiversidad relevante
La principal característica de este geositio es su majestuoso y longevo bosque de Pewen ó Araucarias (Araucaria araucana) asociado a lenga y ñirre achaparrados.
Geositios cercanos
Aprovecha el impulso y visita además los siguientes geositios cercanos (4).