Geosite
1957 Lava, Llaima Volcano
Curacautín , Parque Nacional Conguillio, Sector Captren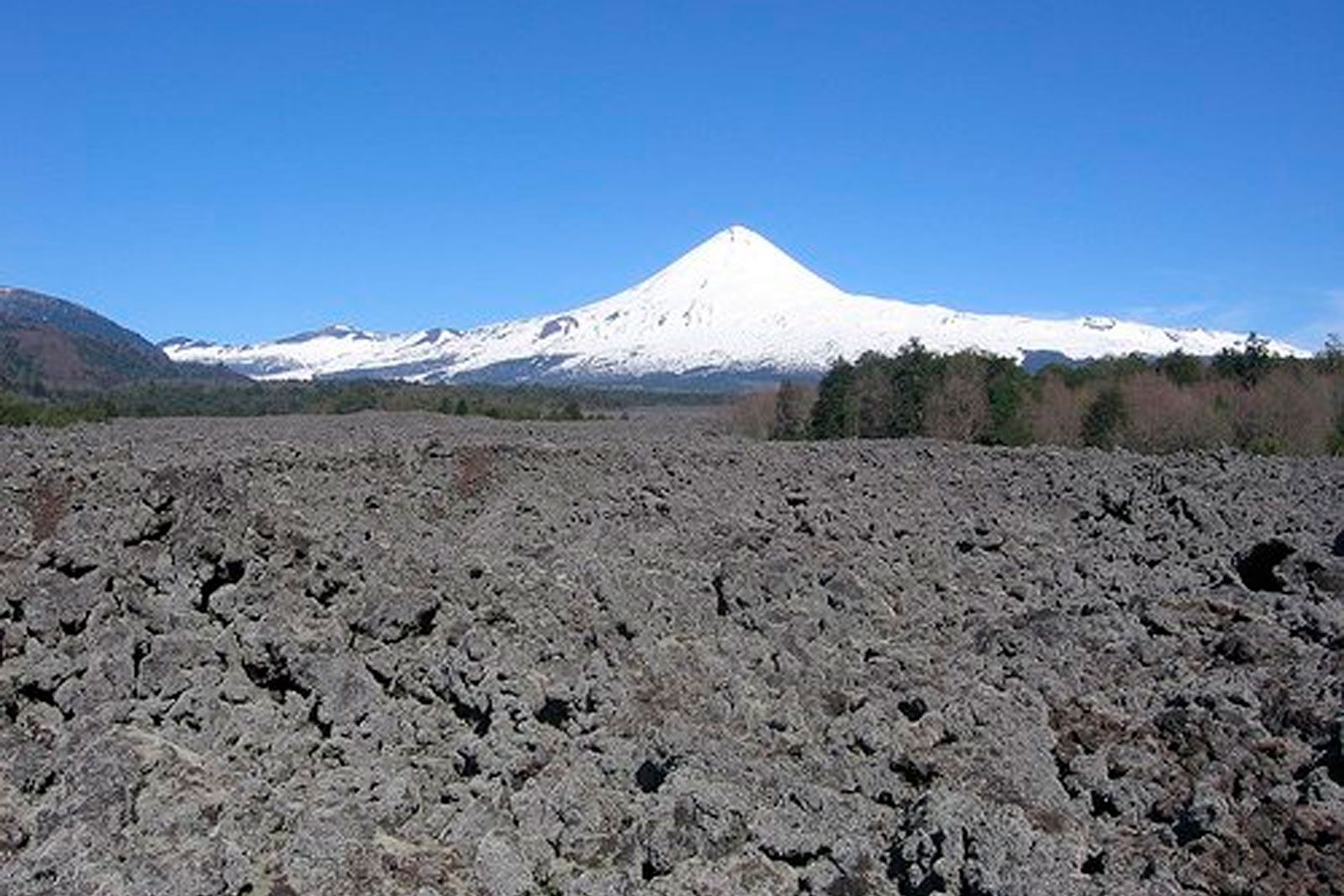 Description
Front of lava type aa, 8 m thick and 12 km long, formed after the 1957 eruption of the Llaima volcano. There are small islands of vegetation in the distal part.
Story
El relato historico esta vinculado a familias de colonos chilenos, como tambien a su relacion con los procesos eruptivos del volcan llaima. Es sabido que esa zona era parte de la ruta de transito de animales hacia veranadas o hacia argentina. El sitio se encuentra dentro de la ruta que realizaban las comunidades ancestrales mapuche pewenches de Curacautín hacia el Parque Nacional Conguillio a la extraccion de los piñones. El relato social y festivo dice relacion con costumbres y tradiciones locales, tales como la esquika de ovejas.
Geodiversidad relevante
Lavas históricas (1957 dC, volcán Llaima).
Biodiversidad relevante
Alrededor del sitio, bordeando la lava se encuentran algunos renovales del tipo forestal Roble, Raulí y Coigüe (RO-RA-CO) con gran valor como islas de vegetación que ofrecen refugio a distintas especies de aves, roedores, carnívoros entre otros. Además, sobre la lava es posible ver especies colonizadoras de la roca tales como líquenes del tipo folioso y crustoso además de algunos musgos en las partes mas húmedas con exposición sur.